Company info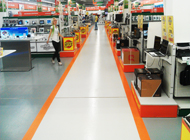 IBC "Interstroyprogress Ltd" traces its history back to 2002. Our company has started its business activity from industrial, polymer and concrete flooring installing as well as producing latex- and epoxy-based primers, paints and impregnations for making durable and strong flooring coatings. Since that time our company has established itself in the market and has expanded the range of products and construction services provided, up to general contracting.
     "Fire Protection Ltd" was created in 2011 as a structural unit of the IBC "Interstroyprogress Ltd" that has taken the function of varnish-and-paint producer, leaving to the IBC "Interstroyprogress Ltd" the performance of construction works.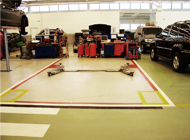 IBC "Interstroyprogress Ltd" - the official distributor of "Substrate Technology, Inc" (USA) and provides machines, tools and equipment for industrial, decorative and polished concrete flooring installing.
The main partner of IBC "Interstroyprogress Ltd"  in the field of general constructing is "Camelot" Holding - huge investment and constructing group of companies that mainly operates in spheres of: development, designing, constructing, estate management and operating. "Camelot" Group is one of the biggest estate managing corporations in capitalization at the South-East Ukraine. You can see the most ambitious projects of "Camelot" Holding at our website in general construction projects section.
General contracting, industrial flooring, polymer flooring systems, polished concrete, concrete hardening - "topping", fireproofing and waterproofing works - those are the main fields of activities of our company and that's not all that we provide.
 IBC "Interstroyprogress Ltd"  always does its work in time, with high quality and long guarantee, not depending on difficulty level. Our company also has representatives in major Ukrainian cities: Kyiv, Dnipropetrovsk, Donetsk, Odessa. 
"Fire Protection Ltd" company mostly produces exterior and interior paints, fireproofing paints for wooden and metal structures, waterproofing and rust proofing materials, epoxy-based varnishes, enamels and primers, concrete hardening fillers. All company's production meets ISO and GMP standards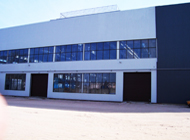 One of the main advantages of the company is the own manufactory that allows us to be a competitive player and develop rapidly in the construction services market. We are open for any investments and always ready for productive and mutually beneficial cooperation. Company employees are constantly working to increase the range and quality of our services and are ready to consult you about any questions that you might have. IBC "Interstroyprogress Ltd" always provides guarantees for the works or services that we   provide and for the materials that we produce.